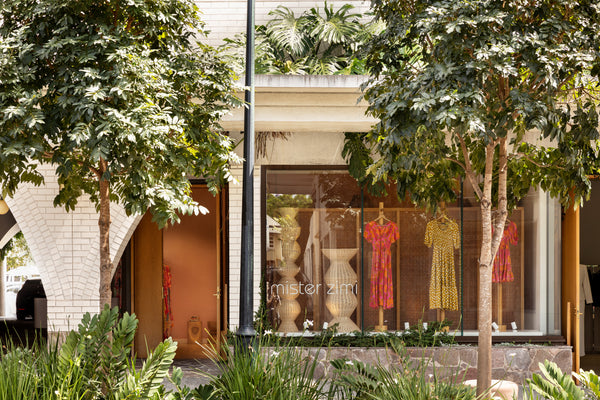 Brisbane
Mon - Sat9.30am - 5.30pm
Sun10am - 4pm
Head in-store to check out the colourful range of jumpsuits, dresses, and tops—guaranteed to pep up any wardrobe—or plan ahead and grab a striking geographic one-piece for the beach. Whatever else happens, you won't be fading into the background.
Local interests
- Time for a post Zimi shop celebration? Sipping cocktails is way more fun with some disco tunes and antipasti! Stop in at Bar Tano where you will be transported to the pathways of Sicily.
- Or if it's caffeine you need, nearby Belissimo has you covered. 
- Feeling hungry? Walk past the arched James Street entrance to the Calile Hotel, down Ada Lane and into sAme sAme. It's the sort of place that calls for a cocktail with dinner.